About Dr. Denise Currier, O.D.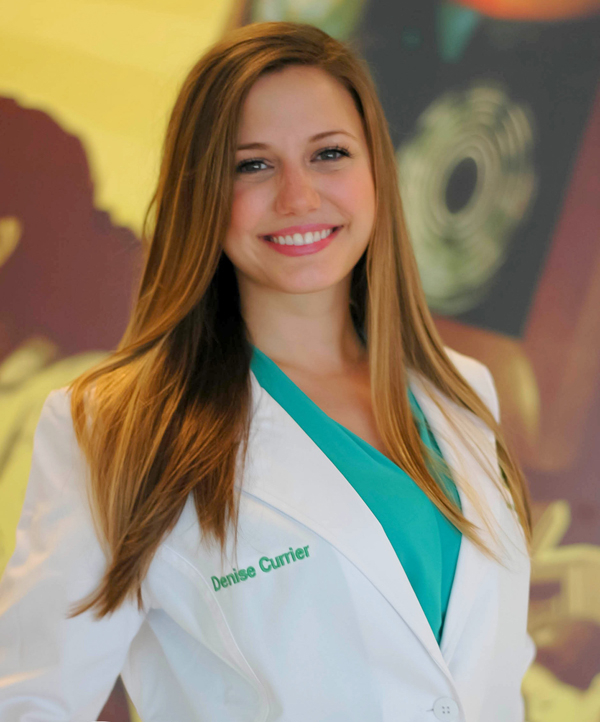 Dr. Denise Currier grew up with vision challenges of her own. In 2003, Denise was introduced to vision therapy and became Dr. Herzberg's patient. During her vision therapy treatment, Denise realized that the recommended eye exercises were dramatically improving her perception of the world. That was the moment when she became excited about vision therapy; she wanted to know more. Denise asked Dr. Herzberg if she could help out around the office. Dr. Herzberg agreed and provided the high school protégé with part-time employment as well as insights into the theories behind the practice of optometry. That office experience was all that Denise needed to set her sights on a career in optometry.
While attending Rutgers University, Denise assisted Dr. Herzberg with Vision Therapy in the Princeton office. Denise graduated Rutgers with a Bachelor of Biological Sciences and a minor in Psychology.
During her optometric externship, Denise welcomed the opportunity to offer her knowledge and experience to those in less fortunate communities. After receiving her Doctor of Optometry from the Inter American School of Optometry, Dr. Denise Currier joined Dr. Herzberg's practice in 2016. Dr. Currier became a student associate of the College of Optometrists in Vision Development.  Dr. Currier is proud to work with such an esteemed mentor and delighted to provide firsthand assistance to others in the way which Dr. Herzberg had helped her.
NJ Lic#27OA00668000, PA Lic#OEG003220, NY Lic#009519-01